Tree & Shrub Care in Fort Collins, CO
As Fort Collins residents, we love our trees and shrubs. We are even famous for them. Why don't you show the love by keeping them as healthy as possible?

Lawn Doctor of Fort Collins combines the expertise of renowned and certified arborists, like CSU's very own Alan Epperson, with our extensive services to create an impeccable selection for tree and shrub care. We combine these into a full program where you will never have to worry about your trees again; or we can customize a single service, depending on your needs and budget. Call us and you will be on your way to the best looking trees in the neighborhood.
From May through September Lawn Doctor comes out three separate times to monitor and treat diseases and insects that commonly infect your trees. This enables us to stop them early and keep your yard looking its best.
Alan Epperson & Our Certified Arborists
The best tree and shrub care is only a phone call away with Lawn Doctor of Fort Collins. We have one of Northern Colorado's most esteemed, experienced and certified Arborists, Alan Epperson, on our staff. Alan has more than 25 years of experience with Colorado's trees. Alan works closely with CSU and the Fort Collins City Forester to monitor insect and disease activity in our urban forest.
Hunter Higdon is an International Society of Aboriculture Certified
Arborist and has been with Lawn Doctor since 2006. Hunter is passionate about tree care and has an Associates Degree in Horticulture. Hunter is the proud father of two sons.
Alan and our other tree technicians bring their expertise, professionalism, and friendly service to your home and landscape. All of them know their stuff about Colorado trees-from bugs and diseases, to types of trees and shrub and how to prune them for the best look and health of each plant. Our staff also stays current on many of the common and seasonal ailments affecting our region, so you can rest assured knowing that your care is comprehensive and effective.
Free Tree & Shrub Evaluation
Are you tired of facing those shrubs and trees alone? Dial up Lawn Doctor of Fort Collins for a free evaluation. Our arborists can identify almost anything affecting your trees, from lack of pruning to drought stress to pest infestation and many other problems. Call us today and we can come out and assess your trees.
Care Program & Preventive Services
We don't believe in wilted leaves, ugly bushes, sad shrubbery or droopy trees. We keep them healthy with our care programs and preventive services. Just like our Lawn Maintainer services, we offer both single application and full service programs so you can fit your tree care into your budget.
In early spring, we recommend treating your trees with horticultural oil for your first service. This process will help prevent mites, scales and other pests from laying their eggs in your precious trees.
Most services start at $69 per application and go up according to the individual landscape needs.
Call
970-221-0441

schedule your FREE on-site lawn & tree evaluation today.
Contact Us Today Call
970-221-0441
Lawn Care Services
Service Territories
zip codes
              Cities
Fort Collins

Timnath

Bellview

Laporte 

Wellington
 

   Zip Codes

80521
80528
80524
80535
80525
80547
80526
80549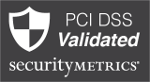 If you're not 100% satisfied - we'll make it right. It's that simple.