Revive ®
In Colorado, our clay soils make it difficult for water to penetrate to the lawn's roots.  Hot, dry summer weather and heavy thatch make it even more difficult to maintain adequate water levels. 
Revive® is a soil wetting agent developed for Colorado that allows water to better penetrate into hard-to-wet soils.  With better water absorption, there is less pooling, run off and erosion on hills and slopes.
This 100% Natural granular application will benefit your lawn in the following ways:
Add organic matter to the soil
Allow water to better absorb and be retained in soils
Help conserve water by increasing water efficiency
Reduce pooling, run off and evaporation
Help water penetrate through thatch layer
Add supplemental nutrients
Revive ® natural applications can be a revitalizing addition to any lawn!
Price starts at $47 for 3,000 sq. ft.
Call
970-221-0441

schedule your FREE on-site lawn & tree evaluation today.
Contact Us Today Call
970-221-0441
Lawn Care Services
Service Territories
zip codes
              Cities
Fort Collins

Timnath

Bellview

Laporte 

Wellington
 

   Zip Codes

80521
80528
80524
80535
80525
80547
80526
80549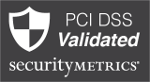 If you're not 100% satisfied - we'll make it right. It's that simple.