Lawn Pest Control in Fort Collins, CO
Pest Control and Foundation Pest Control Treatments
Lawn Doctor pest control services are designed to rid the perimeter of your home of: spiders, creepy-crawlies, bugs, crickets and little pests with lots of legs. Perimeter pest control and home pest control that keeps bugs and pests away from the foundation and exterior of your home.
You don't have to know exactly what they are for Lawn Doctor pest control services to help get rid of them and prevent them from returning. Our perimeter pest control services can identify your insect pest problems and keep them from your home with our Perimeter Pest Control Program, treating the foundation and edges of your home to create a barrier of protection.
Outdoor pest control and perimeter pest control is very safe and means no treatment inside the home is necessary, so you don't even have to be home at the time of service.
Improve Your Health With Pest Control Services From Lawn Doctor
Perimeter pest control from Lawn Doctor can improve the health conditions of your home. Many of these pests are not only annoying or scary but can actually affect your health or the health of your family or your pets. For example our pest control services controls bugs such as centipedes and spiders can bite or sting and may cause allergic reactions or carry diseases that can make you ill or even become deadly. Insects can also destroy your property including paper (as in books or documents), furniture, fabrics including drapes, furs and food.
Outdoor Pest Control and Pest Control Services Help Control:
Millipedes
Centipedes
Earwigs
Boxelder bugs
Crickets
Spiders
Clover mites
Sign up for our Newsletter to get Exclusive offers & Lawn/Tree Care Updates specific to our unique Northern Colorado landscape conditions.
Call
970-221-0441

to schedule your FREE on-site Lawn & Tree evaluation.
Contact Us Today Call
970-221-0441
Services or Lawn & Tree Serivces
Service Territories
zip codes
              Cities
Fort Collins

Timnath

Bellview

Laporte 

Wellington
 

   Zip Codes

80521
80528
80524
80535
80525
80547
80526
80549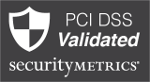 If you're not 100% satisfied - we'll make it right. It's that simple.