Lawn Mower Maintenance
Your lawn mower is an important tool used to tame your turf into shape. In Northern Colorado our mowing season lasts up to seven months giving your mower quite the workout. Regular Mower Maintenance is necessary to increase the longevity of the mower itself but more importantly, to maintain the overall health of your grass.
A dull mower blade can cut inconsistently causing brown spots or even dead areas in your landscape. A poorly performing mower can also make your weekly ritual harder than it has to be with the uncomfortable vibrating handle from an unbalanced blade or the strain on your arm from trying to start a mower with a failing spark plug.
Don't struggle to protect the investment you have made in your landscape. Let our local experts help keep your lawn mower running smoothly.
In addition to FREE PICK-UP & DELIVERY our Mower Maintenance Program includes:
Blade Sharpen & Balance
Oil Change
Spark Plug Replacement
Air Filter Cleaning
Fuel System Winterization
Clean & Wax
Lawn Doctor Guarantees Its Lawn Mower Maintenance Program.
Lawn Mower Maintenance Available November-February Only.
Lawn Mower Must Start At Time of Service.
Additional Parts/Services May Apply With Customer Confirmation Only.
Lawn Mower Maintenance Program Automatically Renews.
Sign up for our Newsletter to get Exclusive offers & Lawn/Tree Care Updates specific to our unique Northern Colorado landscape conditions.
Call
970-221-0441

to schedule your FREE on-site Lawn & Tree evaluation.
Contact Us Today Call
970-221-0441
Services or Lawn & Tree Serivces
Service Territories
zip codes
              Cities
Fort Collins

Timnath

Bellview

Laporte 

Wellington
 

   Zip Codes

80521
80528
80524
80535
80525
80547
80526
80549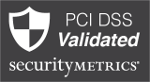 If you're not 100% satisfied - we'll make it right. It's that simple.