Lawn Maintenance in Fort Collins, CO
Watering – A minimum of 1 ½ inches of water per week is usually sufficient.   Water ½ inch tree times per week.  To measure how much water is actually being applied to the lawn, place a few flat containers (tuna can or pie pan will do) around the lawn.  Time how long it takes to accumulate ½ inch in the container.  Exposed areas, slopes and edges may require additional water.  The best time to water your lawn is 2:00 a.m. to 8:00 a.m.
Mowing – Two ½ to 3 inches is the ideal height for most lawns. Higher mowing promotes deeper root development, shades the soil and helps prevent weed seeds from germinating.  The lawn should be mowed often enough so that no more than 1/3 of the leaf blade is removed.  Keep the mower blade sharp to avoid fraying the leaf blades.  Leaving your clippings is beneficial as long as they are short and evenly distributed.  The clippings will not contribute to thatch buildup.
Sign up for our Newsletter to get Exclusive offers & Lawn/Tree Care Updates specific to our unique Northern Colorado landscape conditions.
Call
970-221-0441

to schedule your FREE on-site Lawn & Tree evaluation.
Contact Us Today Call
970-221-0441
Services or Lawn & Tree Serivces
Service Territories
zip codes
              Cities
Fort Collins

Timnath

Bellview

Laporte 

Wellington
 

   Zip Codes

80521
80528
80524
80535
80525
80547
80526
80549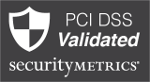 If you're not 100% satisfied - we'll make it right. It's that simple.