Environmental Commitment
At Lawn Doctor of Fort Collins, CO, we understand that the environment is the cornerstone of all we do. For more than 45 years, Lawn Doctor has been committed to offering environmentally friendly products and services that promote healthy, green lawns. In fact, the grass in your lawn provides so many benefits to the environment. A healthy lawn creates oxygen, removes dust and dirt, filters water passing through its roots leaving pollutants behind and many more benefits.
Lawn Doctor is focused on working in harmony with the science of nature. In other words, every service we perform is designed to boost natural growth. In fact, some of Lawn Doctor's services help to promote oxygen and water flow in ways that affect entire neighborhoods.
Unlike many of our competitors, Lawn Doctor goes beyond simple green product use. Our proprietary technology allows our lawn professionals to precisely measure and apply the optimum blend of nutrients and weed control. That means we're doing the right thing for you, your lawn and the environment.
Sign up for our Newsletter to get Exclusive offers & Lawn/Tree Care Updates specific to our unique Northern Colorado landscape conditions.
Call
970-221-0441

to schedule your FREE on-site Lawn & Tree evaluation.
Contact Us Today Call
970-221-0441
Services or Lawn & Tree Serivces
Service Territories
zip codes
              Cities
Fort Collins

Timnath

Bellview

Laporte 

Wellington
 

   Zip Codes

80521
80528
80524
80535
80525
80547
80526
80549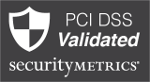 If you're not 100% satisfied - we'll make it right. It's that simple.