Lawn & Tree Care from Lawn Doctor of Fort Collins
A homeowner's greatest asset is their landscape, with many owners striving for lush green lawns and vibrant trees to compliment the value they put into their homes.  Lawn Doctor of Fort Collins has helped accomplish the dream of many homeowners by taking on the hard work and time involved in transforming struggling lawns and trees into healthy, appealing landscapes.  Find out what makes Lawn Doctor of Fort Collins a local favorite by getting a custom-tailored evaluation for your lawn today!
Trust the Local Experts
In Fort Collins a beautiful lawn always starts with expert care, a deep reservoir of knowledge and many years of experience.  Lawn Doctor has offered all of these values and much more in their thirty years of business in the northern Colorado area.  Your satisfaction is guaranteed!
Our expertise lies in giving your lawn and trees a custom care service that includes but is not limited to:
Lawn Fertilization
Weed & Insect Control
Deep Root Feeding for Trees & Shrubs
Tree Insect & Disease Control
Core Aeration
Organic Fertilizer
Tree & Shrub Pruning
Lawn Doctor of Fort Collins strives to make each service a pleasant and professional experience.  We excel at building long lasting relationships with our customers and are consistently on par with our results.   Let Lawn Doctor of Fort Collins turn your brown, dying lawn into a vibrant, green stretch of turf that would rival the most exclusive putting green, or transform sickly, infested trees into the healthy pride of your landscape.
Custom Lawn & Tree Evaluation
Lawn and tree evaluations are free!  Give Lawn Doctor of Fort Collins a call today and get on track to gaining a beautiful landscape tomorrow!
Sign up for our Newsletter to get Exclusive offers & Lawn/Tree Care Updates specific to our unique Northern Colorado landscape conditions.
Call
970-221-0441

to schedule your FREE on-site Lawn & Tree evaluation.
Contact Us Today Call
970-221-0441
Services or Lawn & Tree Serivces
Service Territories
zip codes
              Cities
Fort Collins

Timnath

Bellview

Laporte 

Wellington
 

   Zip Codes

80521
80528
80524
80535
80525
80547
80526
80549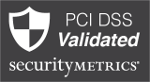 If you're not 100% satisfied - we'll make it right. It's that simple.